Winfield Mule Cars and Street Cars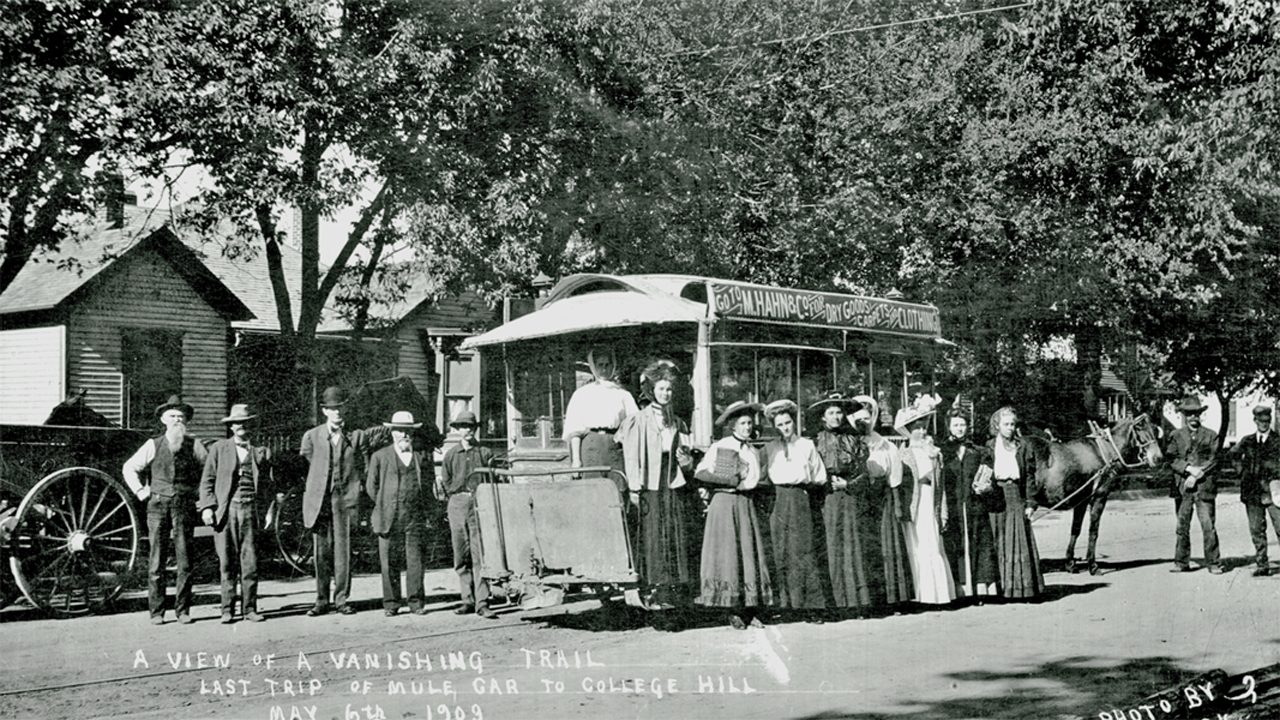 A view of a vanishing trail, last trip of mule car to College Hill, May 6th 1909
Taken at Ninth Avenue at the east side of the Mo. Pac. R'y track. The four men standing at the rear of the car are Col. E.C. Manning (with white hat), the founder of Winfield, Hon. E.P. Greer, the publisher of the Winfield Courier: S.E. Compton, the owner of the old car line, and Robert E. Farnsworth. The group of young ladies are students at the M.E. College, located on the hill at the east side of Winfield.
Mule Cars on College Hill ran from 1886 to 1909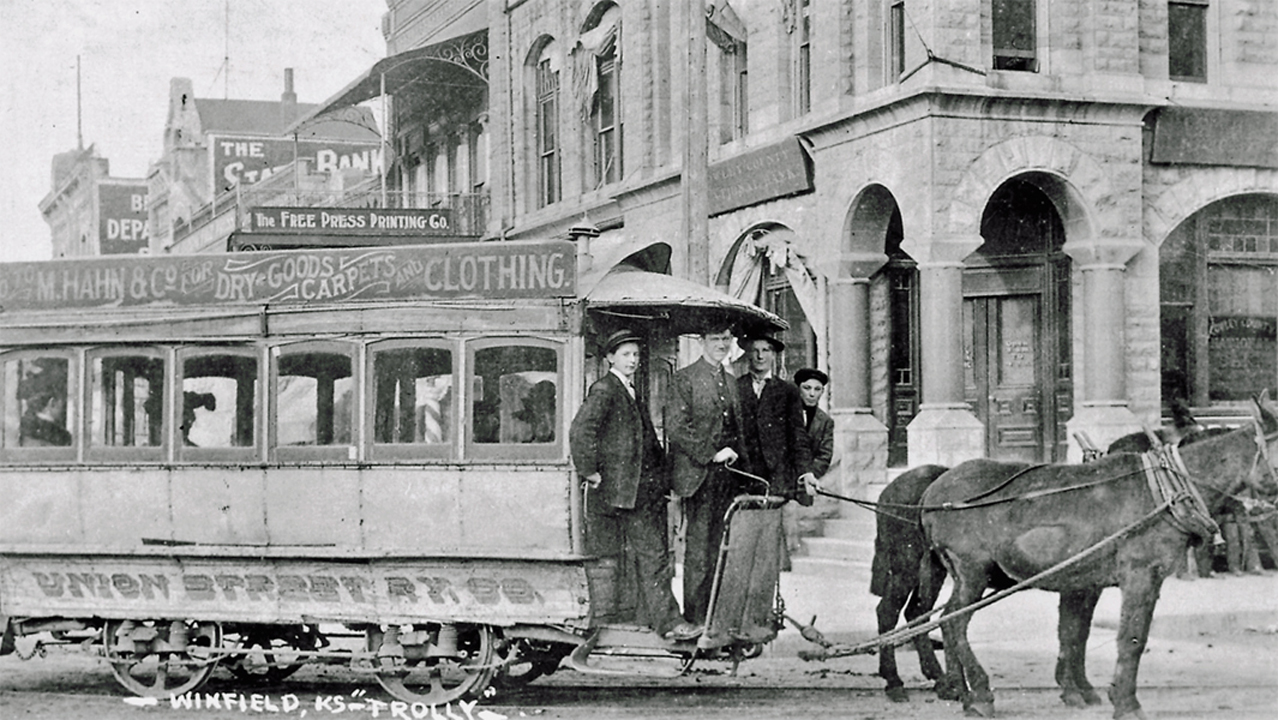 Winfield Trolley in front of Bank enterance 9th and Main looking north toward Baden's
Note: Free Press Sign, State Bank, Window in State Bank says Dr. Emerson. c1888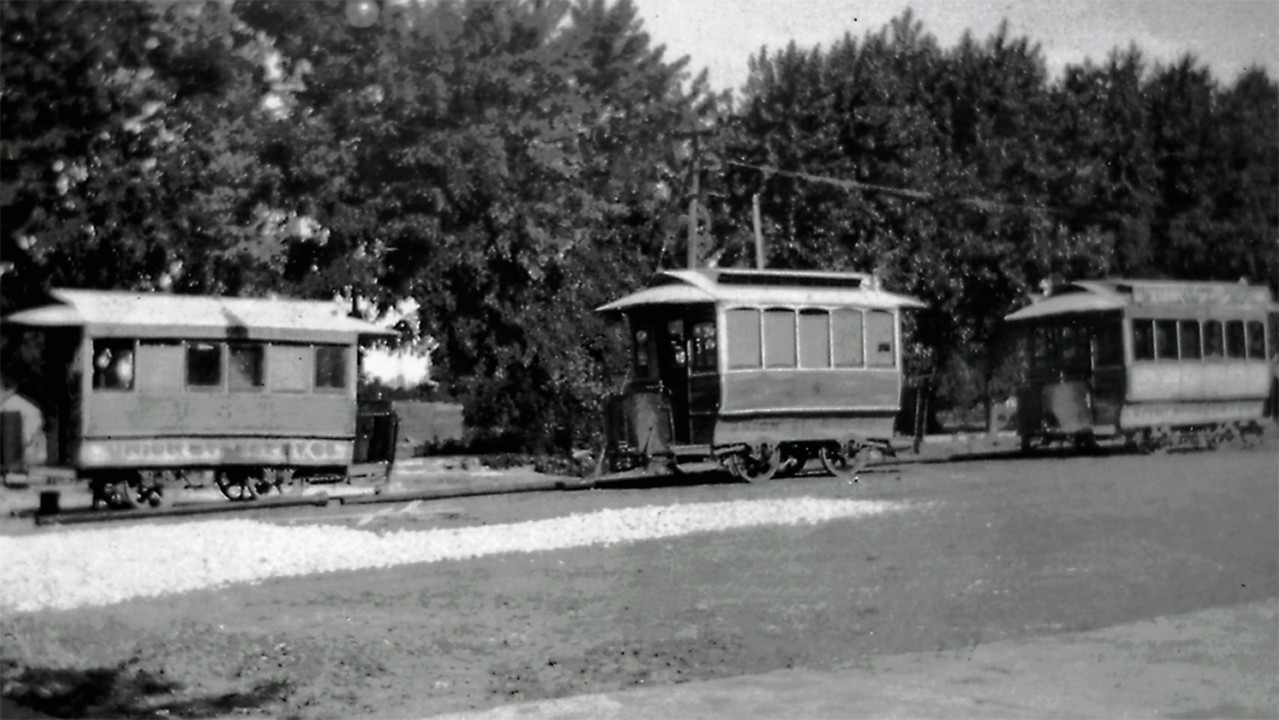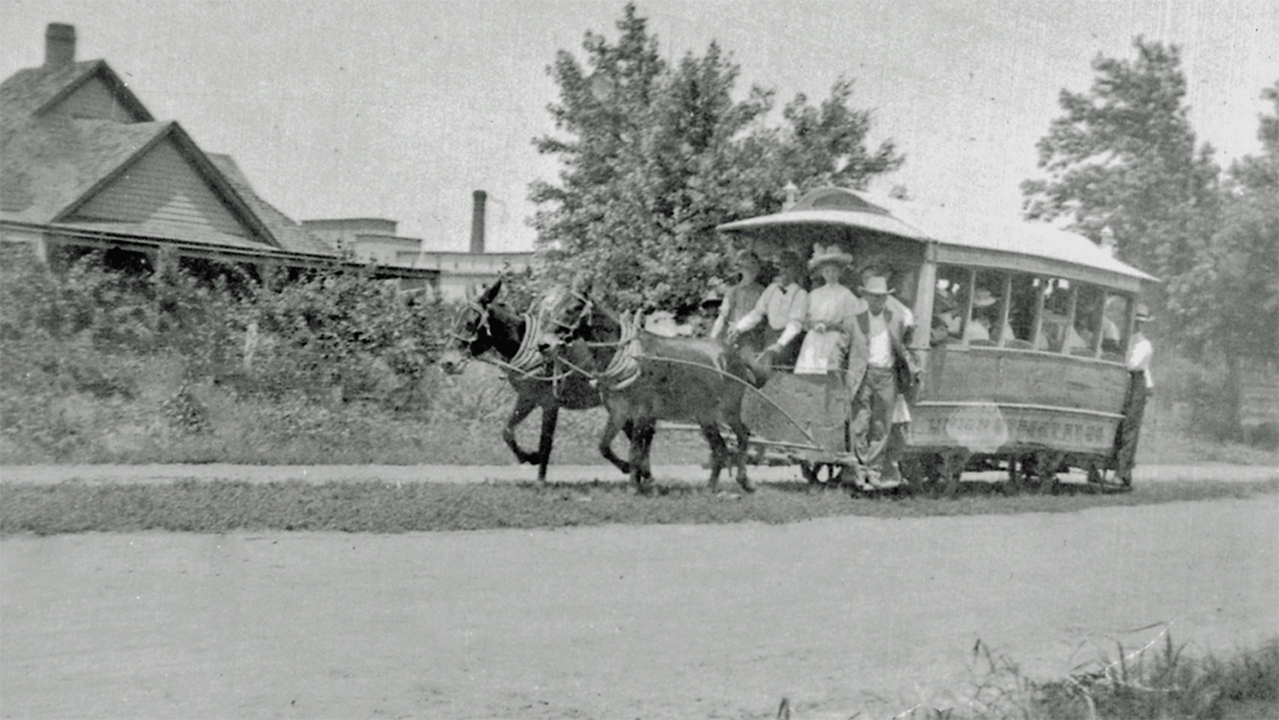 Trolley Winfield Kansas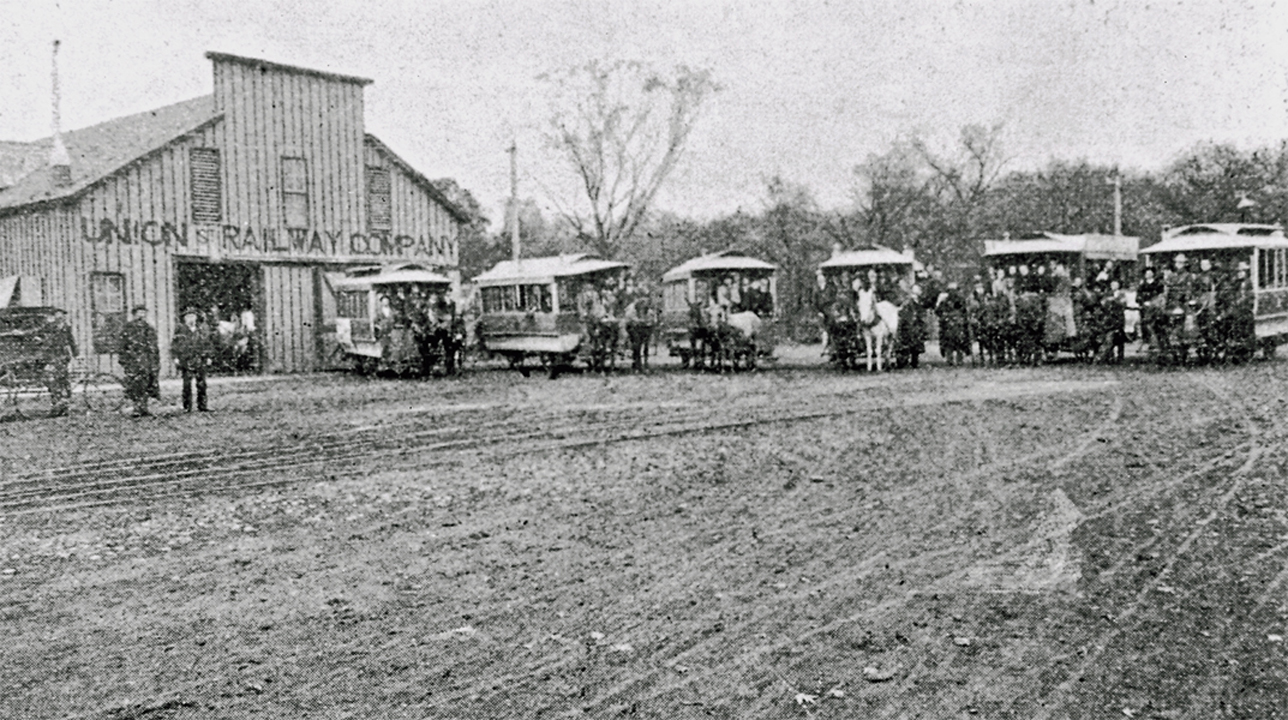 Union Railway Company Barn, near Island Park. Copied from 1901 Courier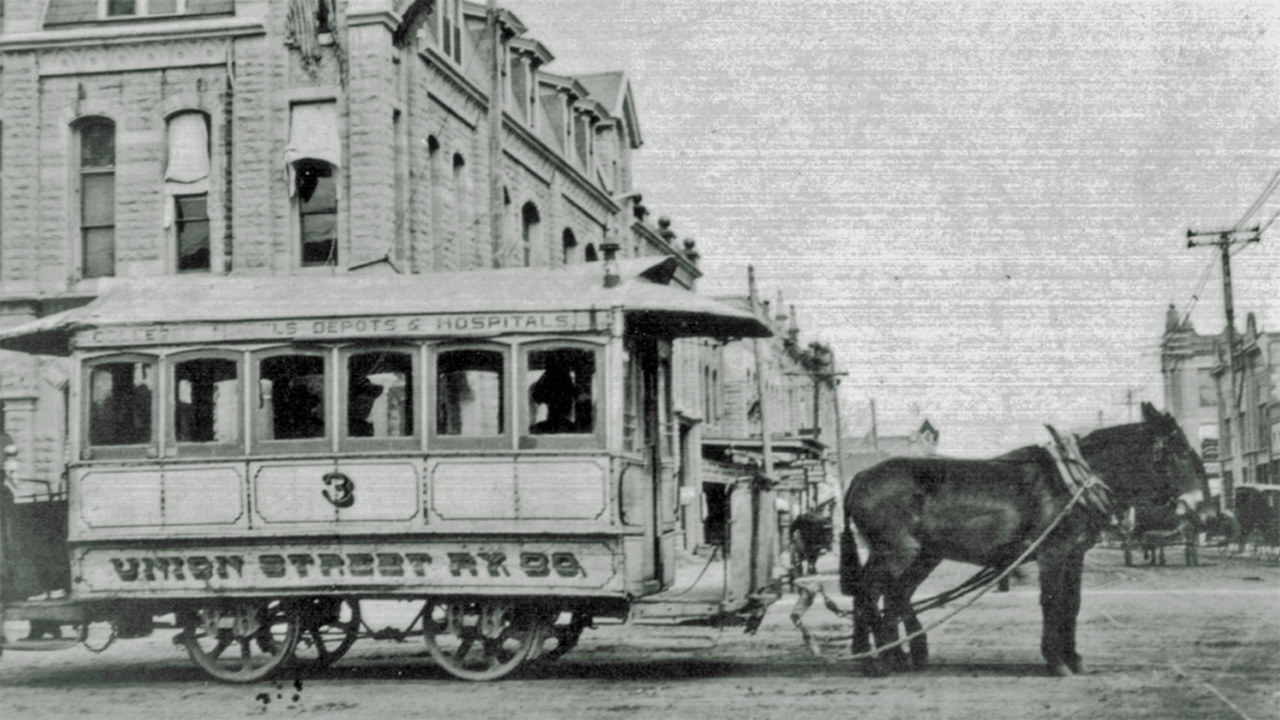 Trolley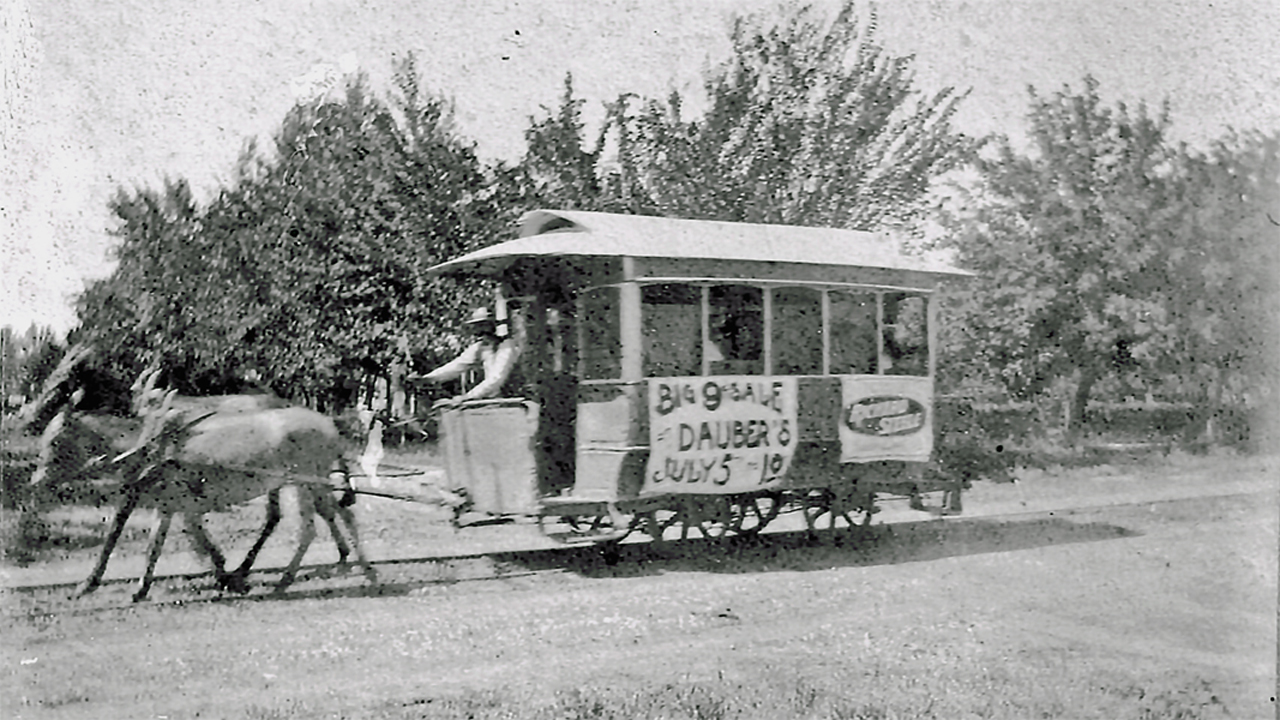 Winfield Street Car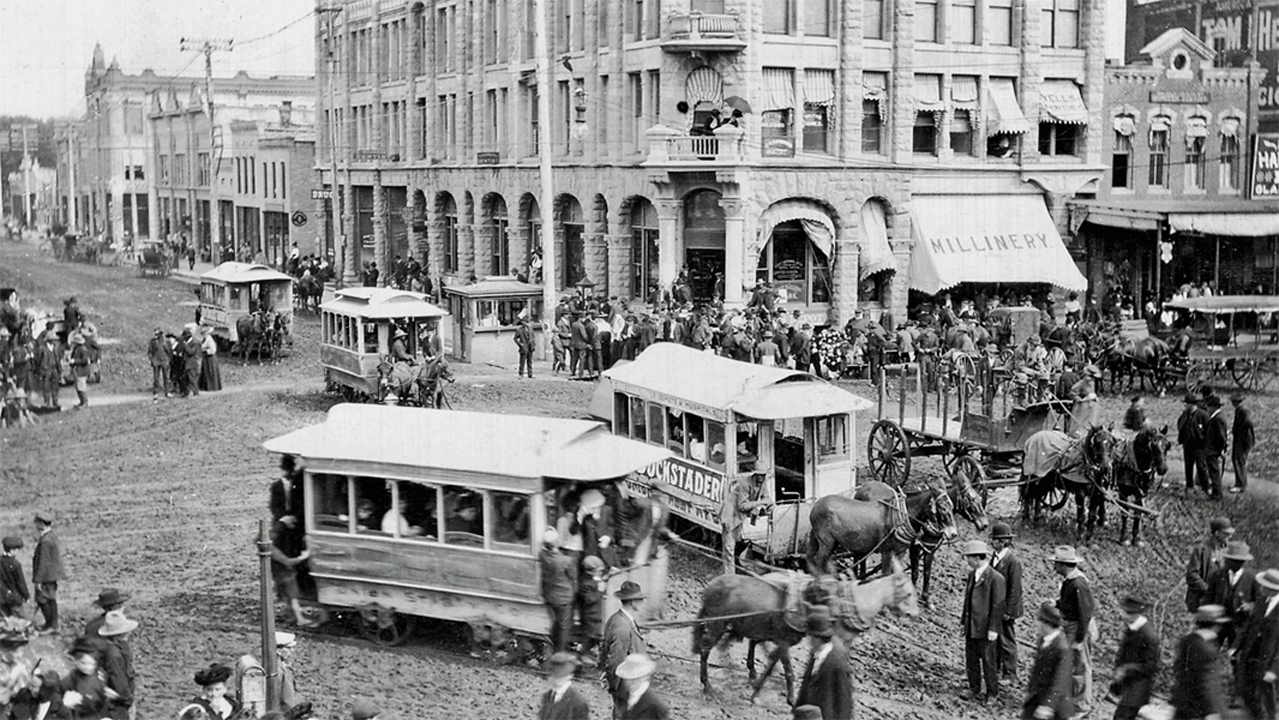 Winfield Trolley System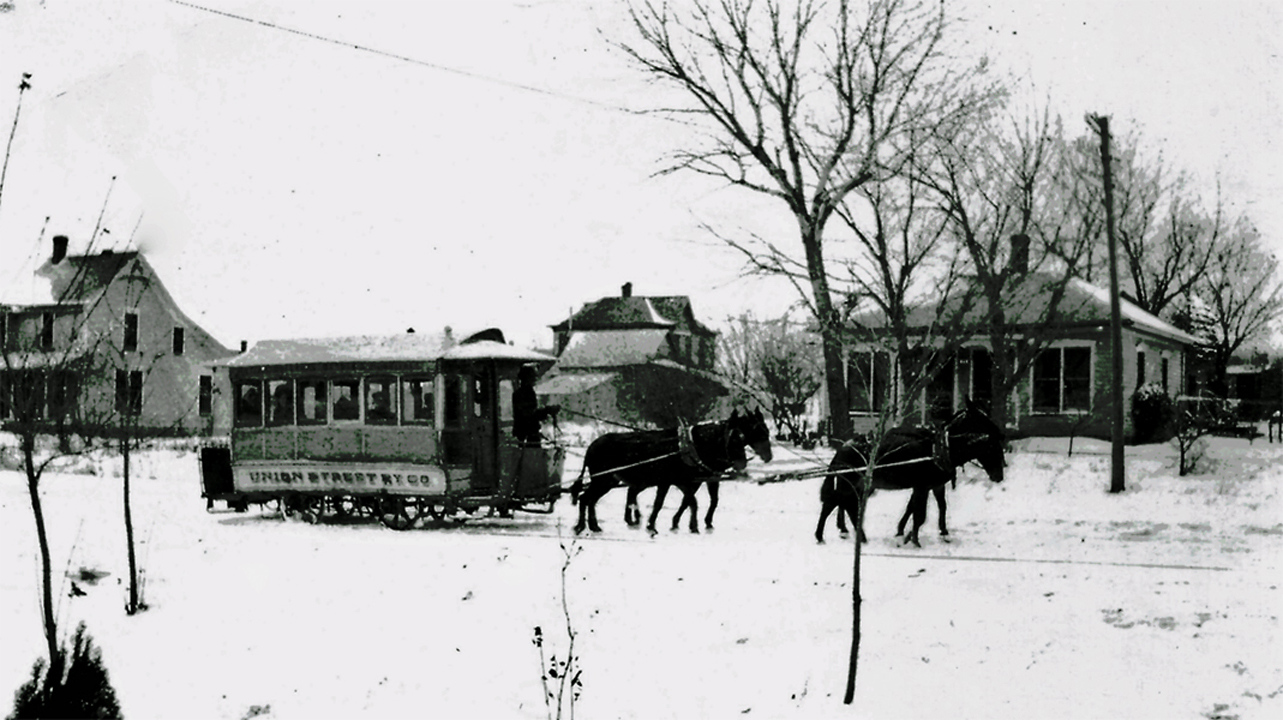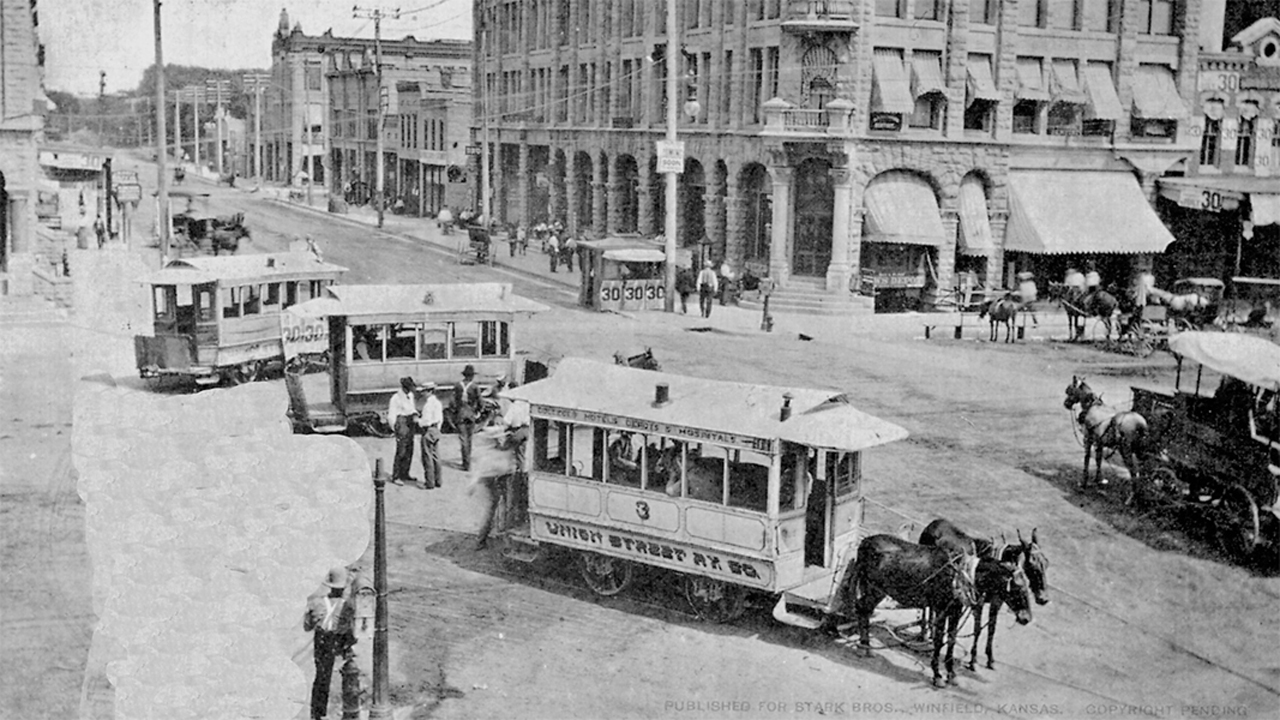 Ninth and Main, Mule Cars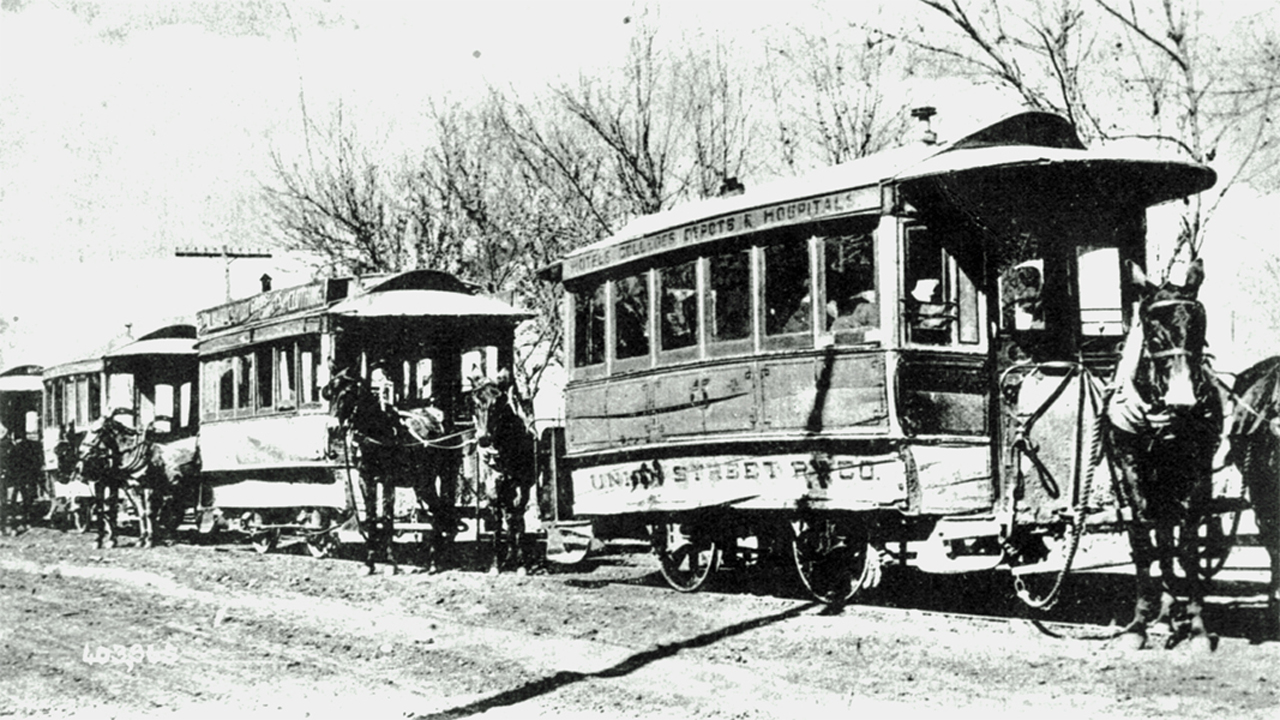 The Winfield Electric Trolley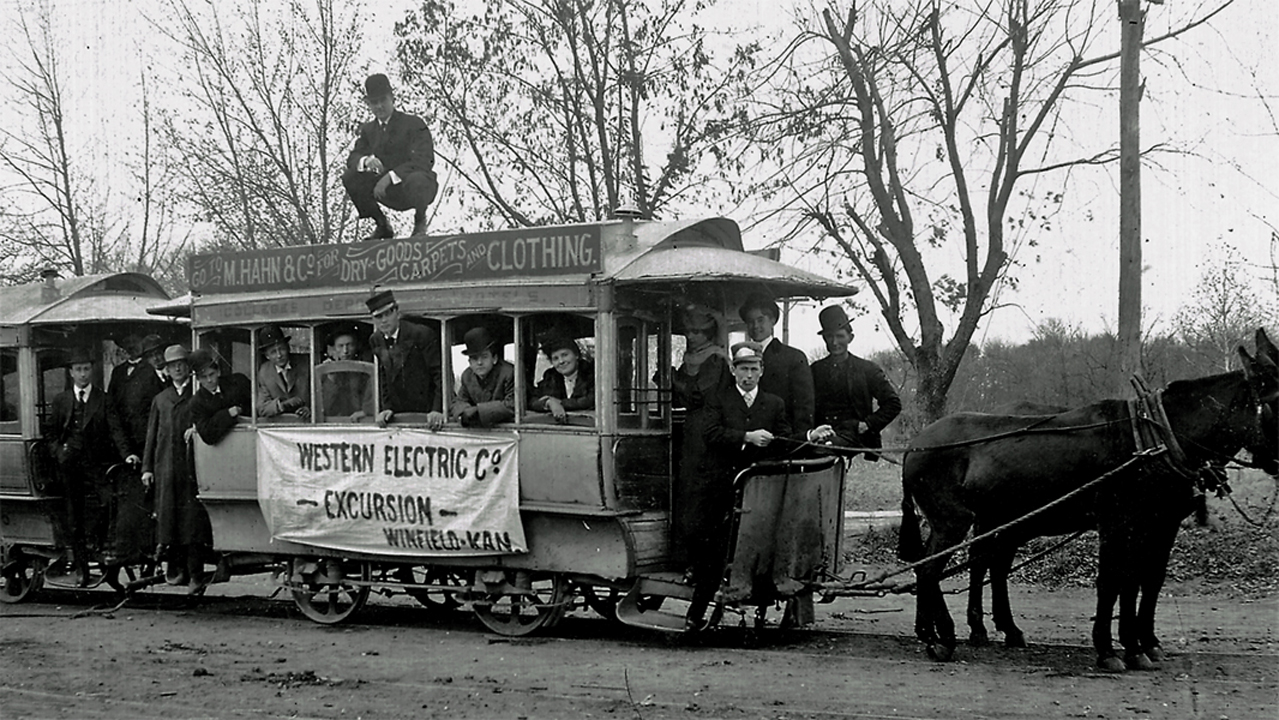 Electric Car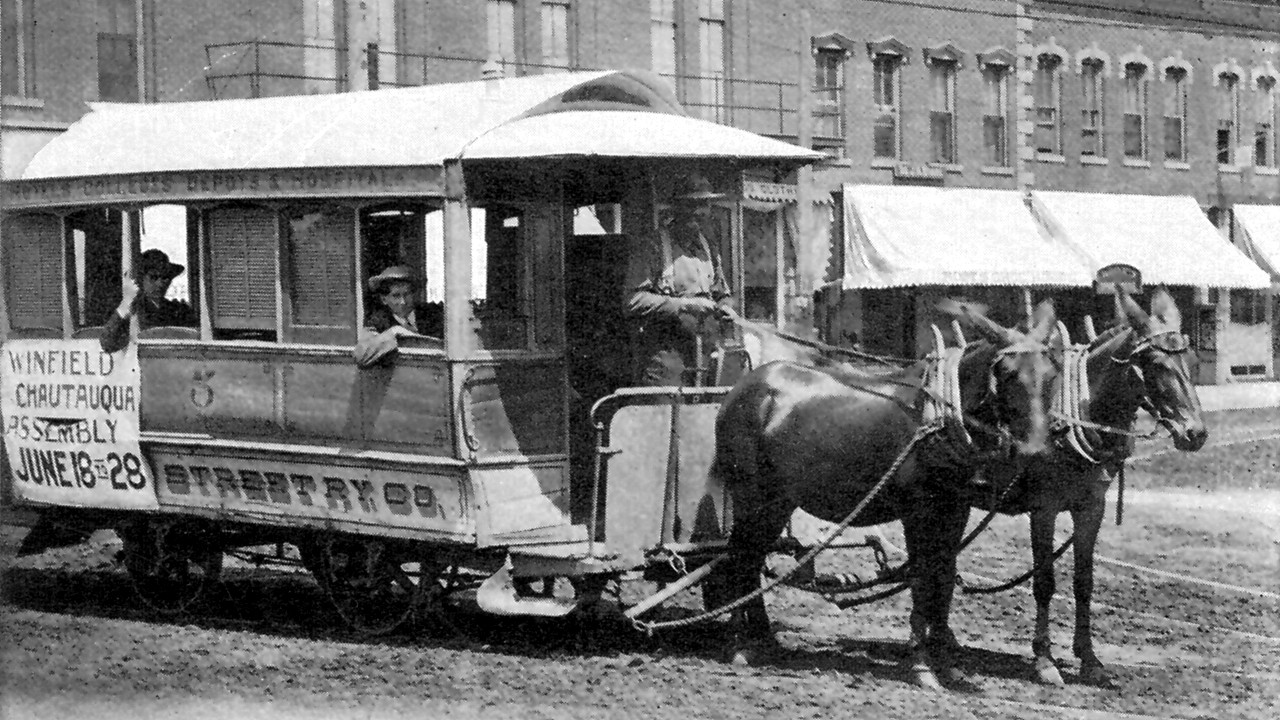 Winfield Kansas Electric Car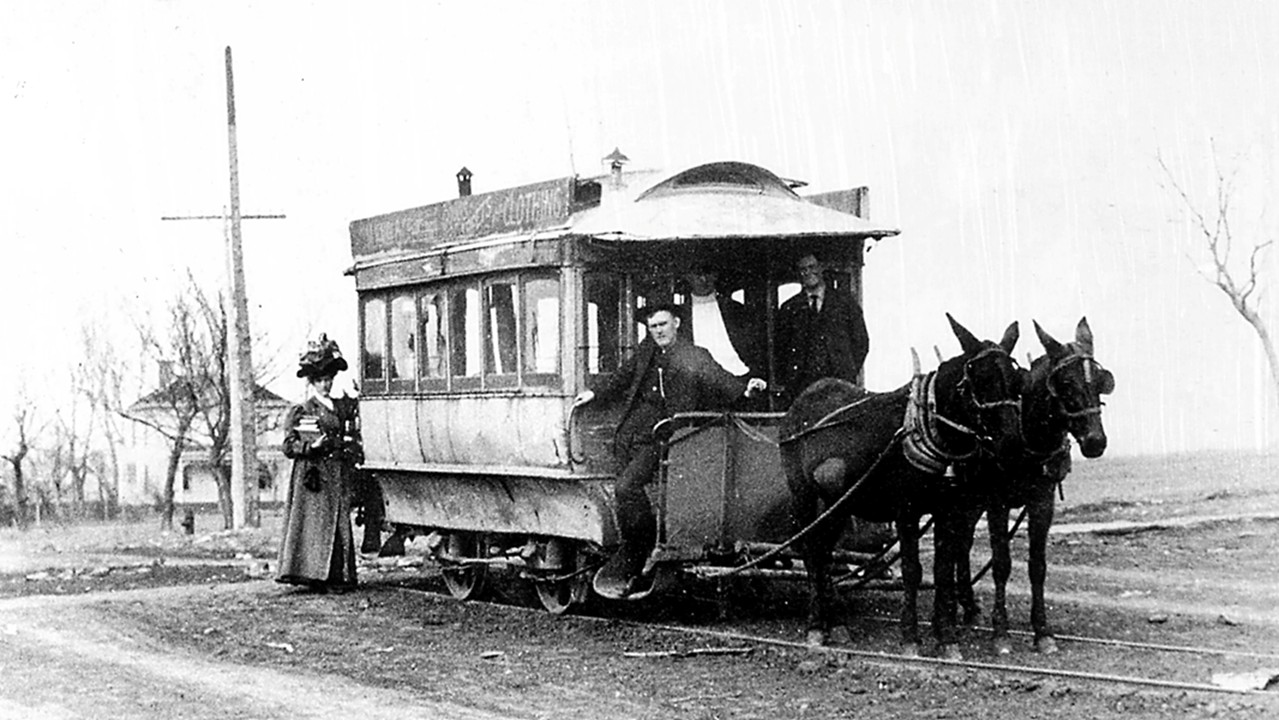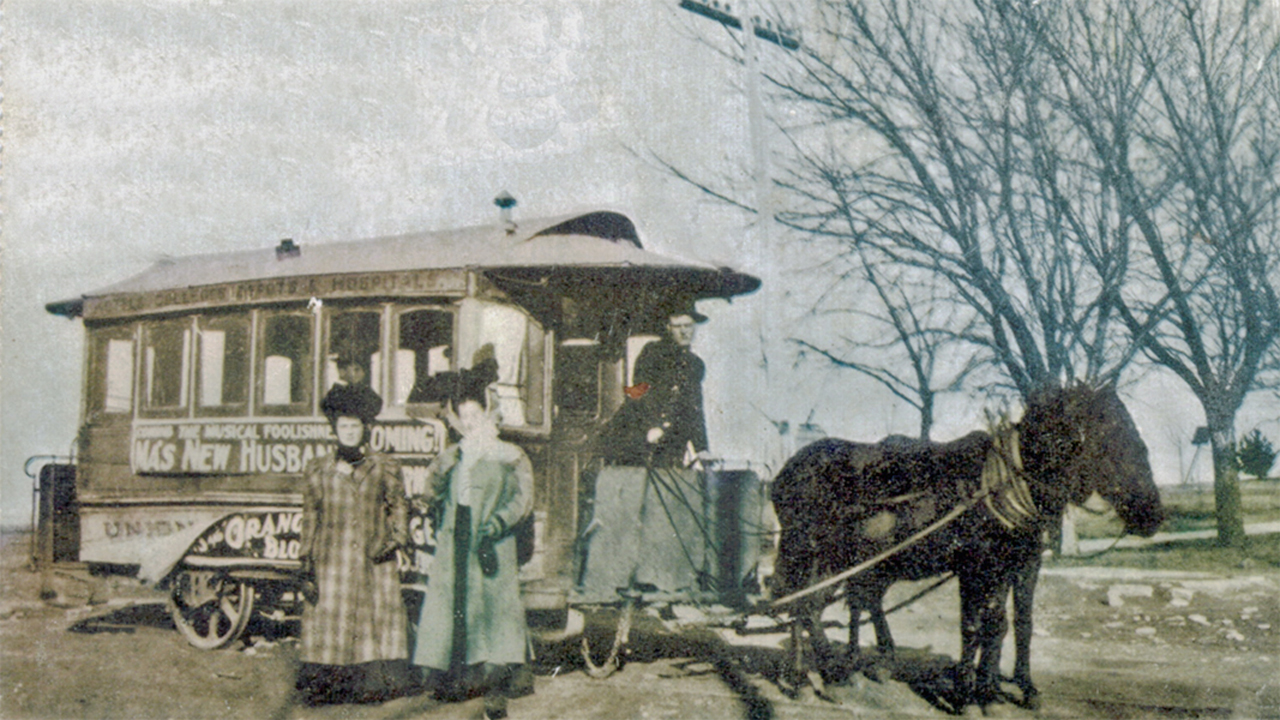 Mule Carline, driver Bert Wicker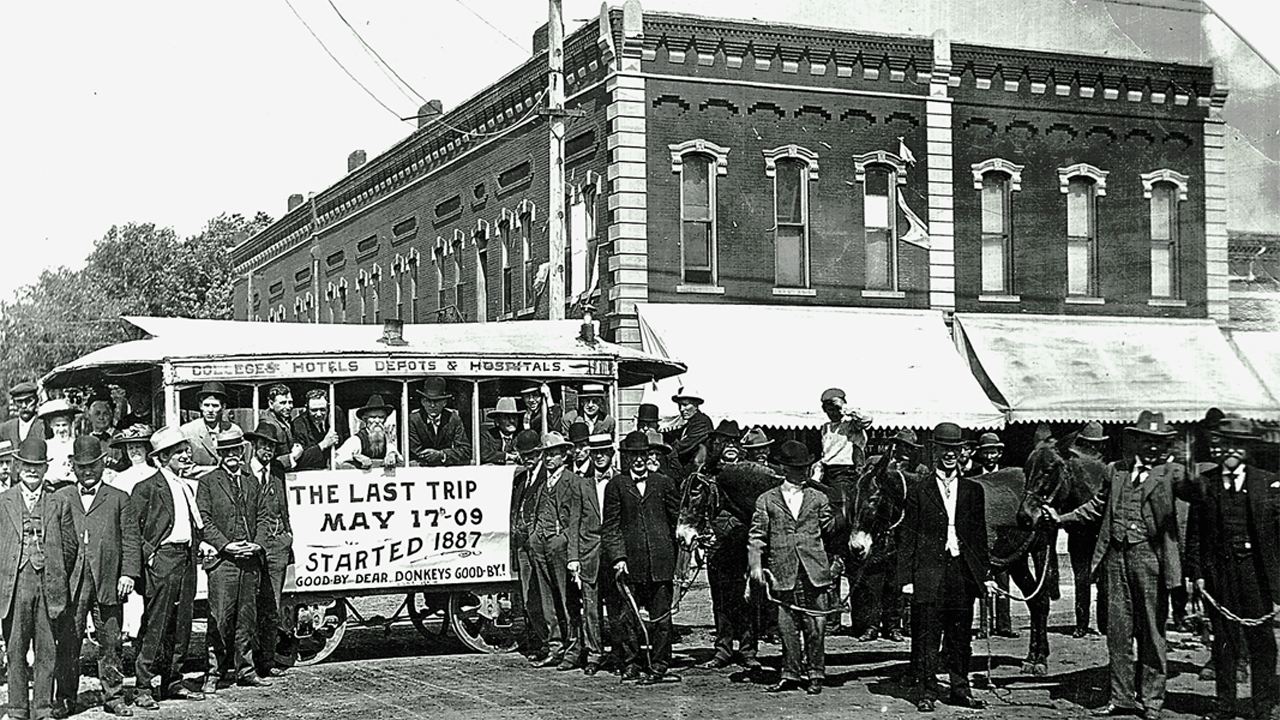 The last trip May 17, 1909. Started 1887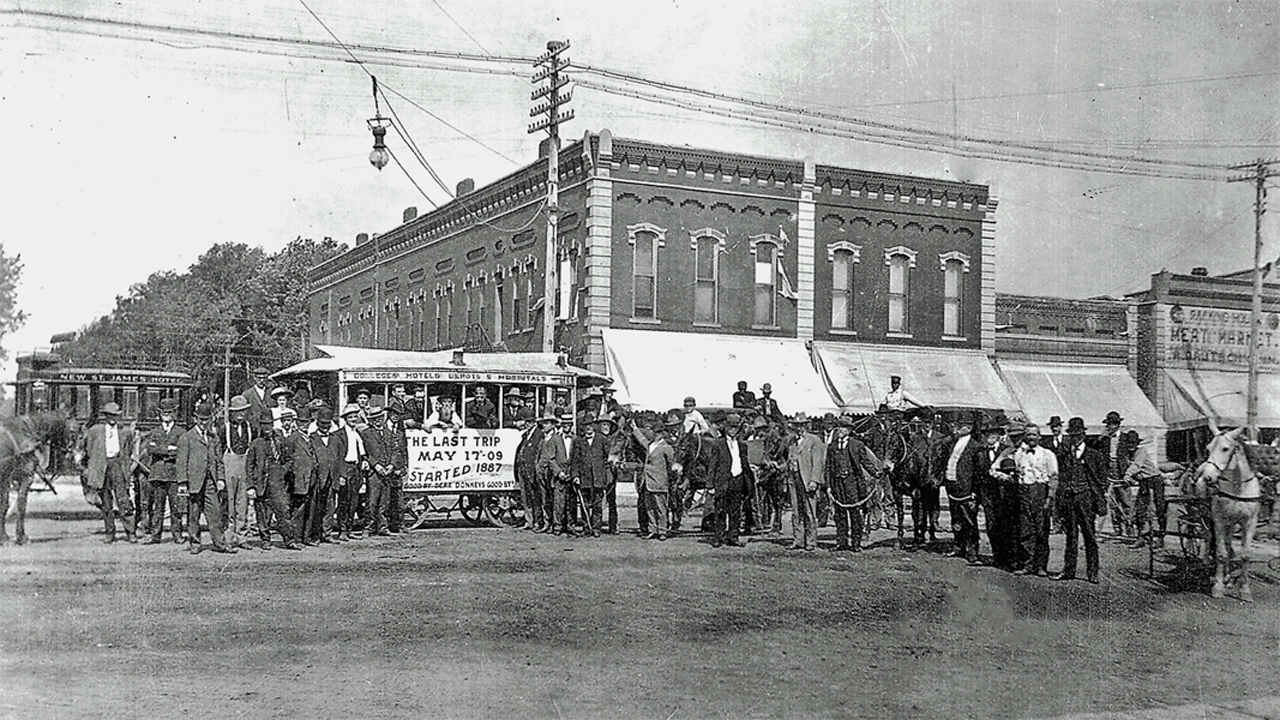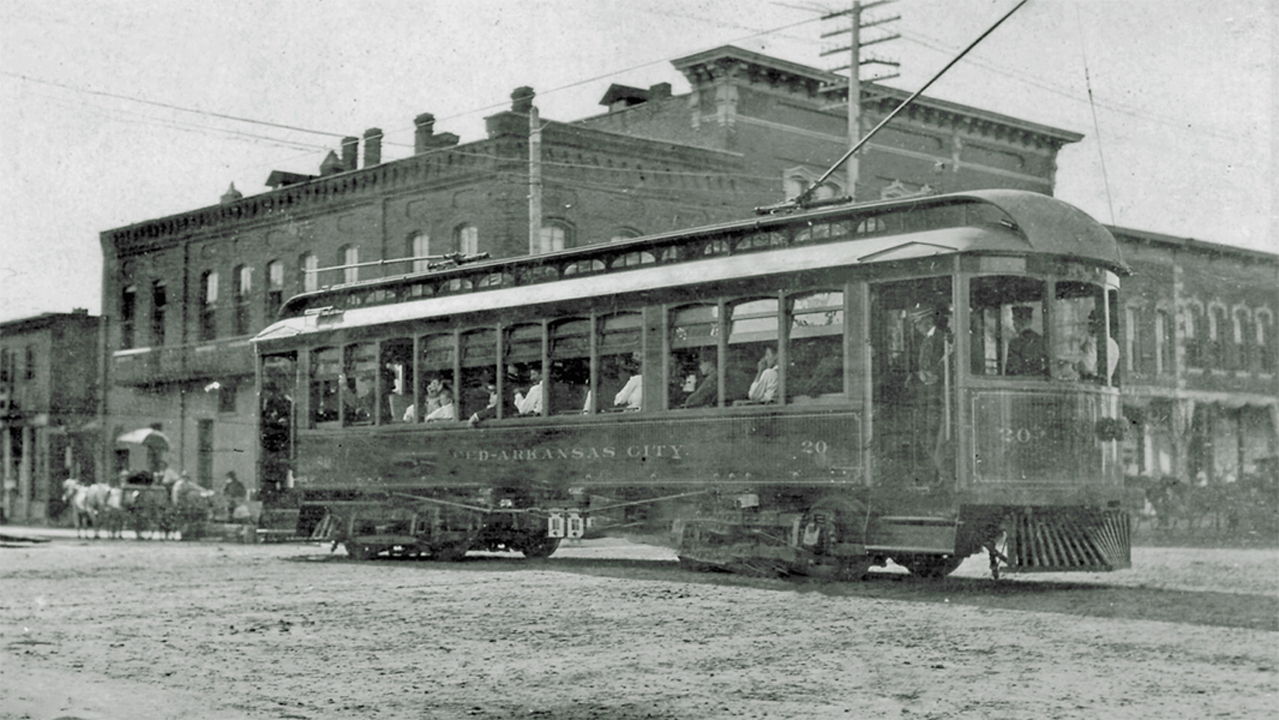 The new Inter-Urban, Winfield to Arkansas City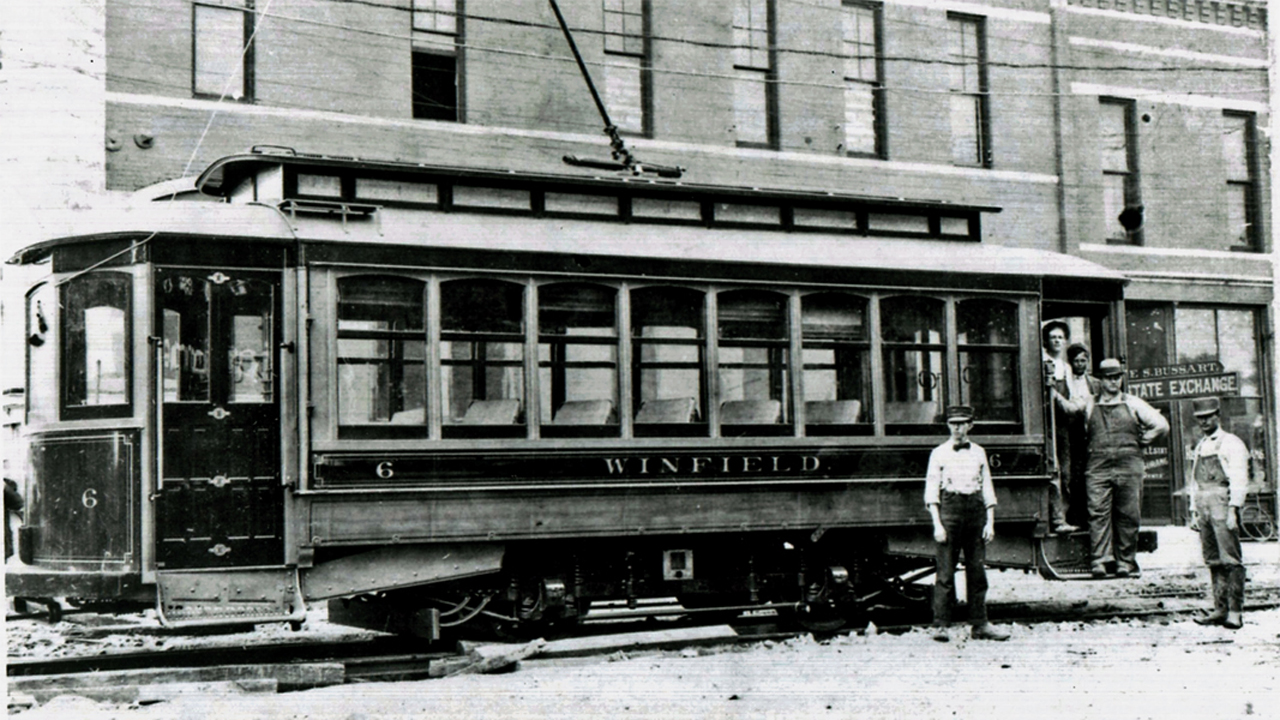 First photograph of First car arrived June 14, 1909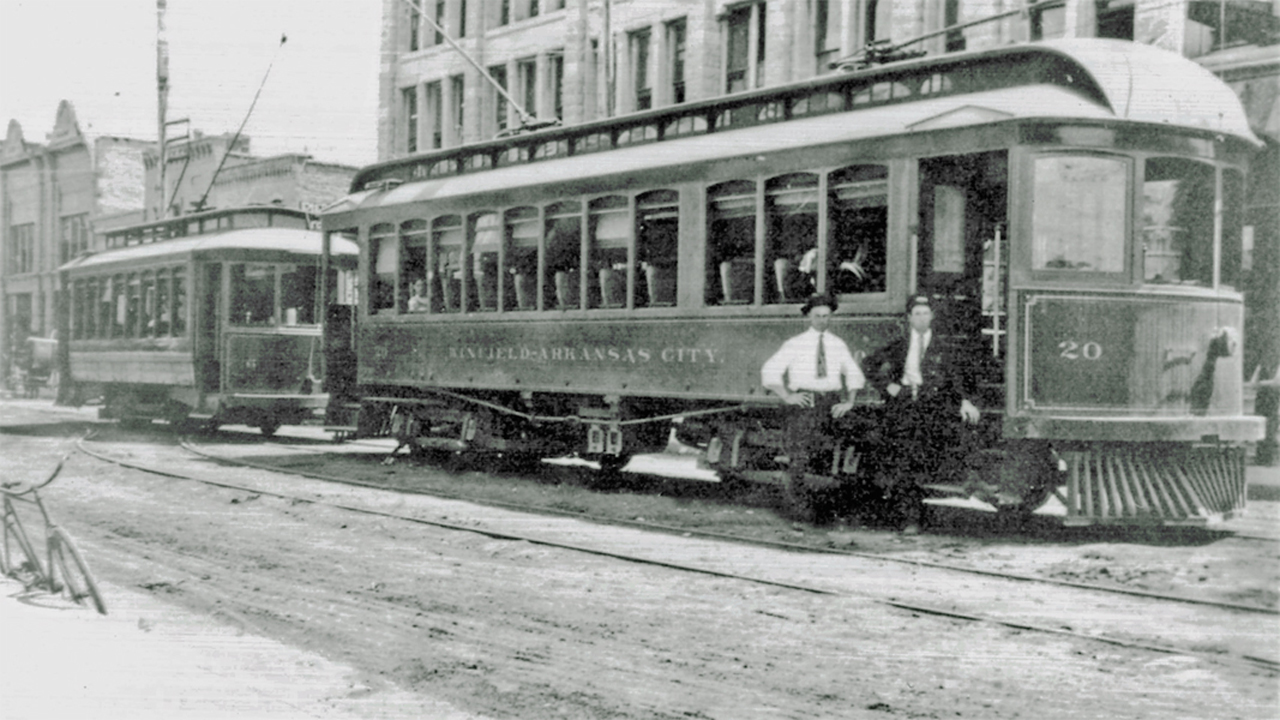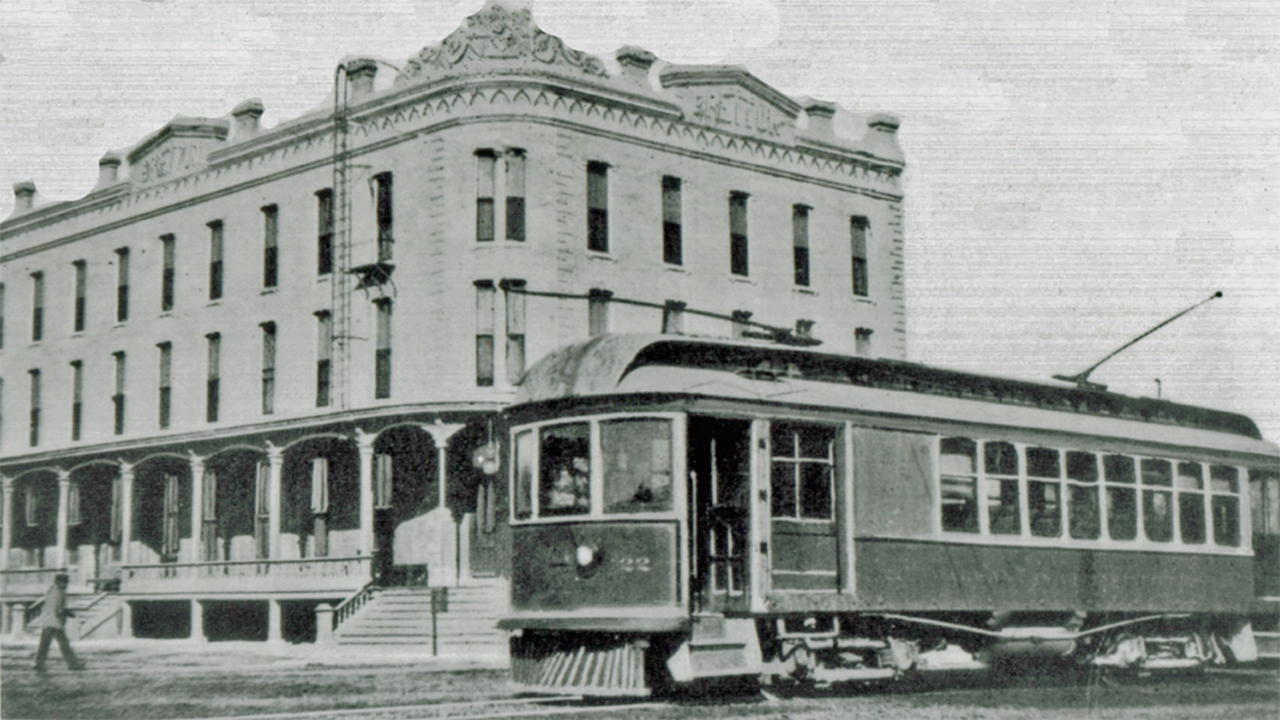 Brettun Hotel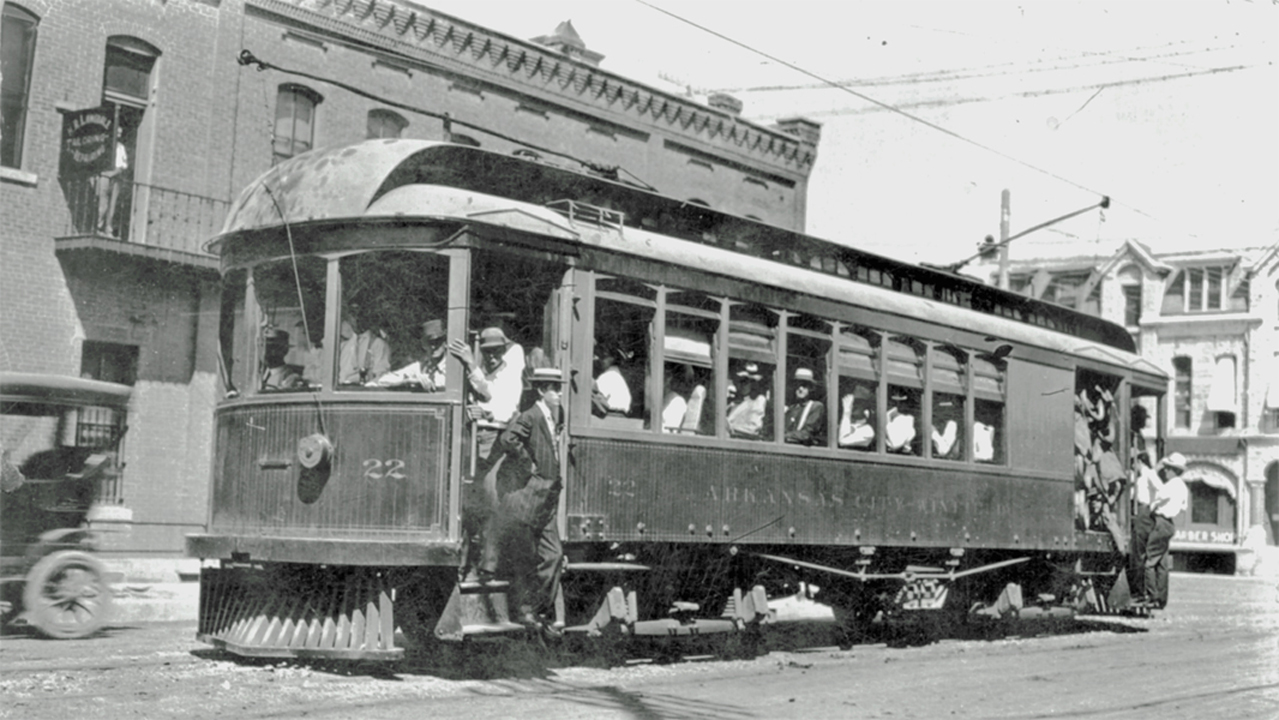 All Aboard for Arkansas City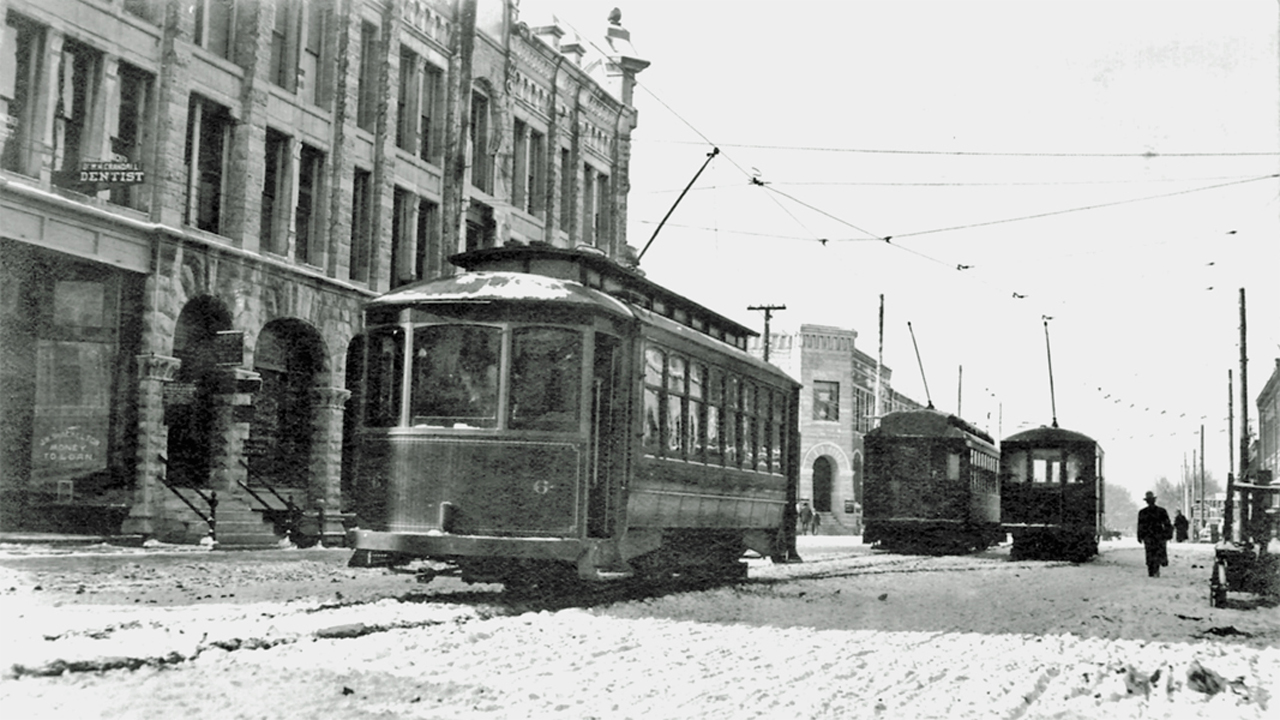 Looking west on Ninth Ave.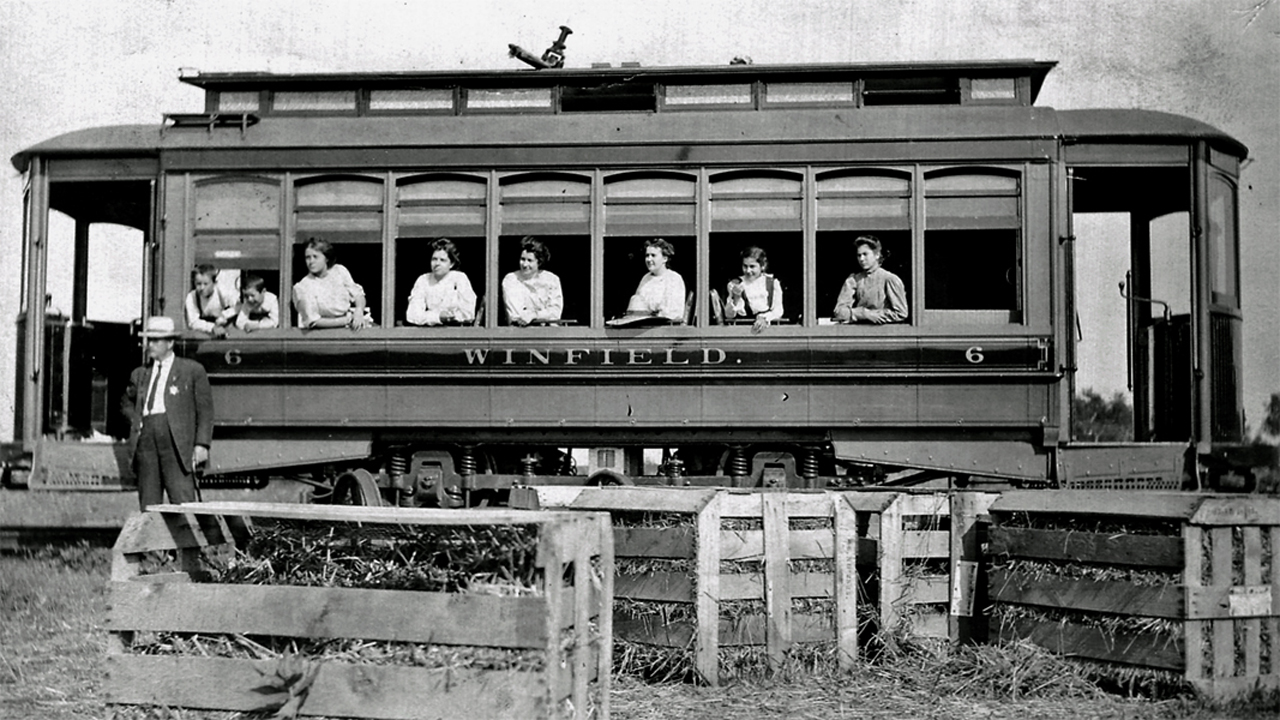 First load in the new Trolley Cars June 7, 1909 Hackney Kansas
Conductor is Lester Richardson (not in picture) Left to Right: Markum Boys, Inez Beach, Mytrle Muret, Lotie Markum, Addie Fisher, Katherine Markum, Ruby Markum, Standing Mr. Fisher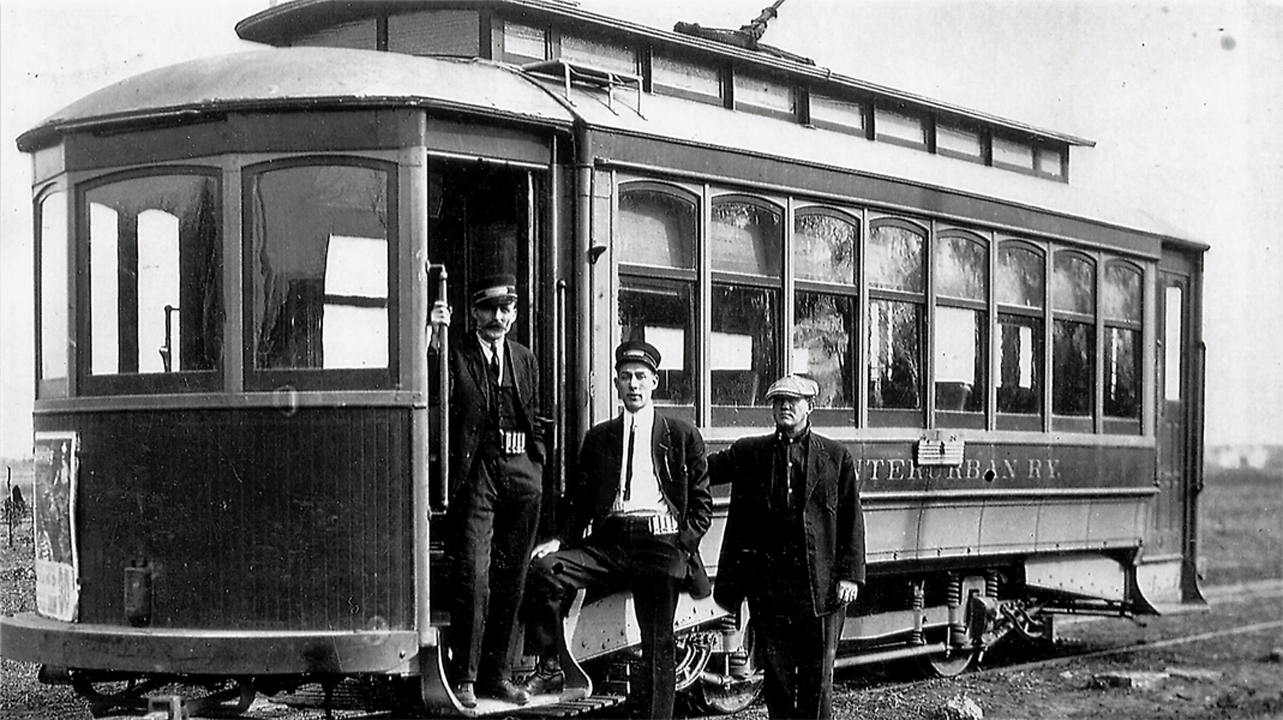 George Mattison, Motorman on steps, Walter Hodge with foot on step, other unknown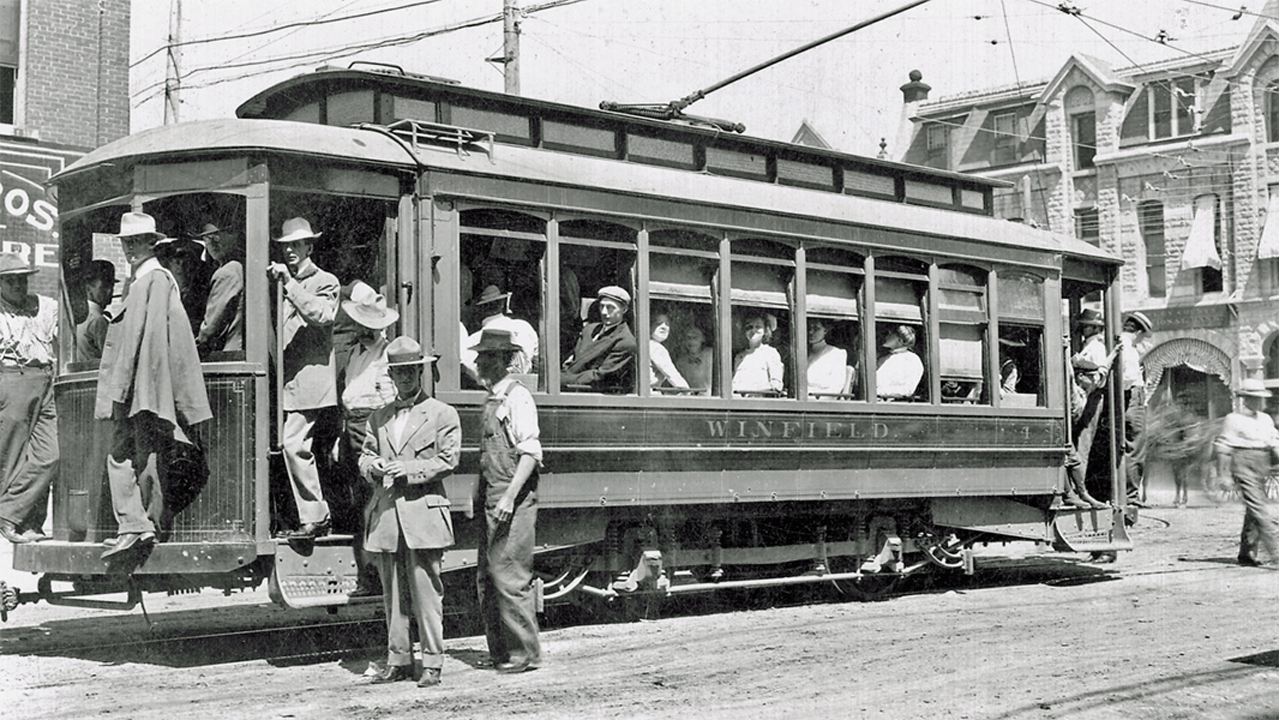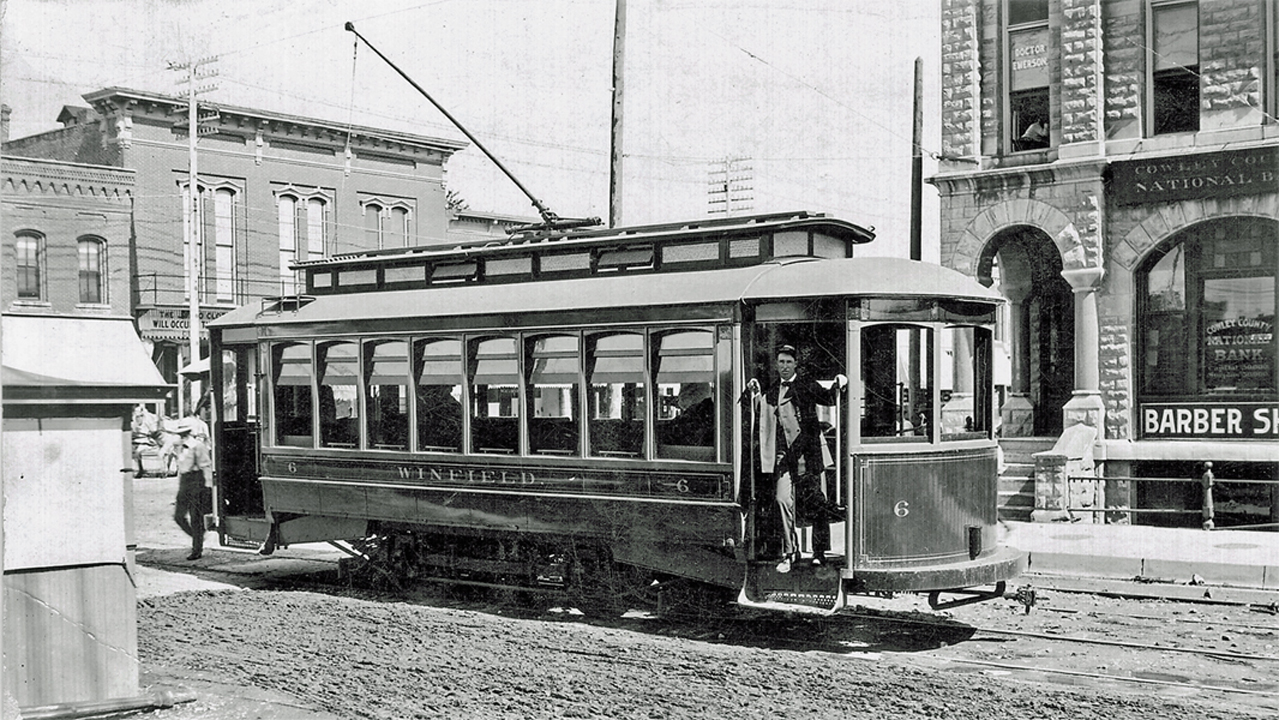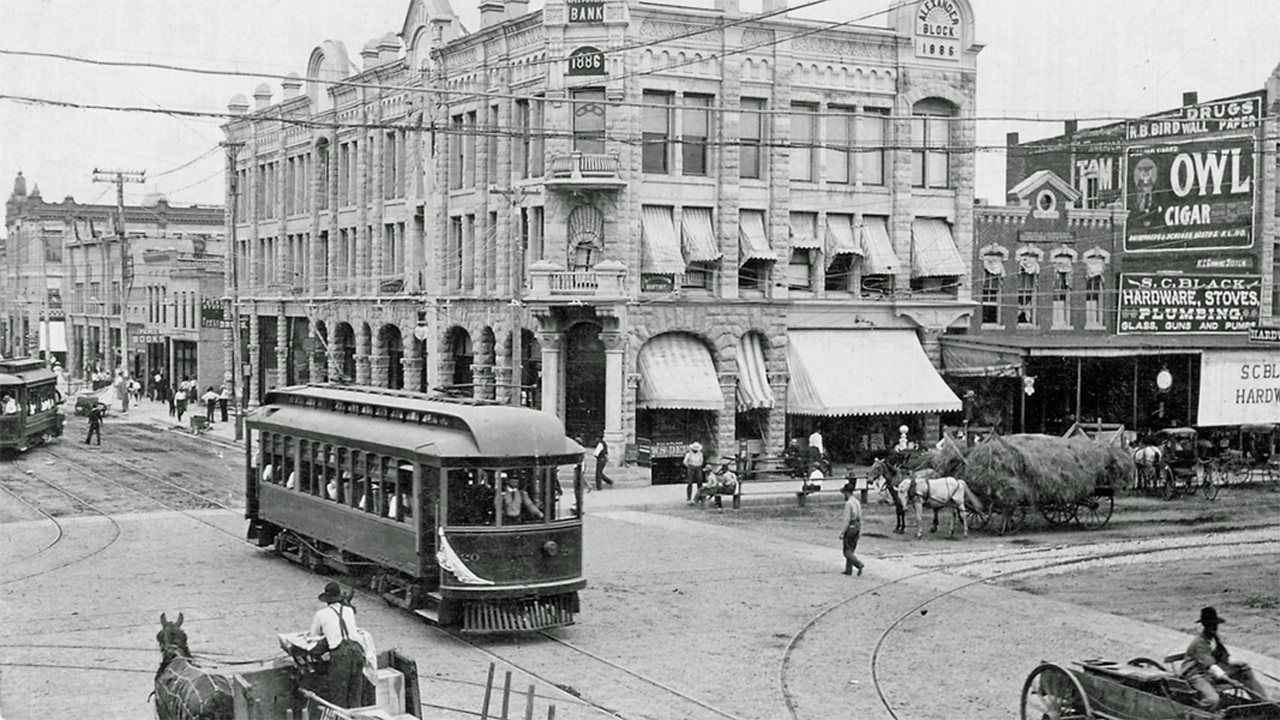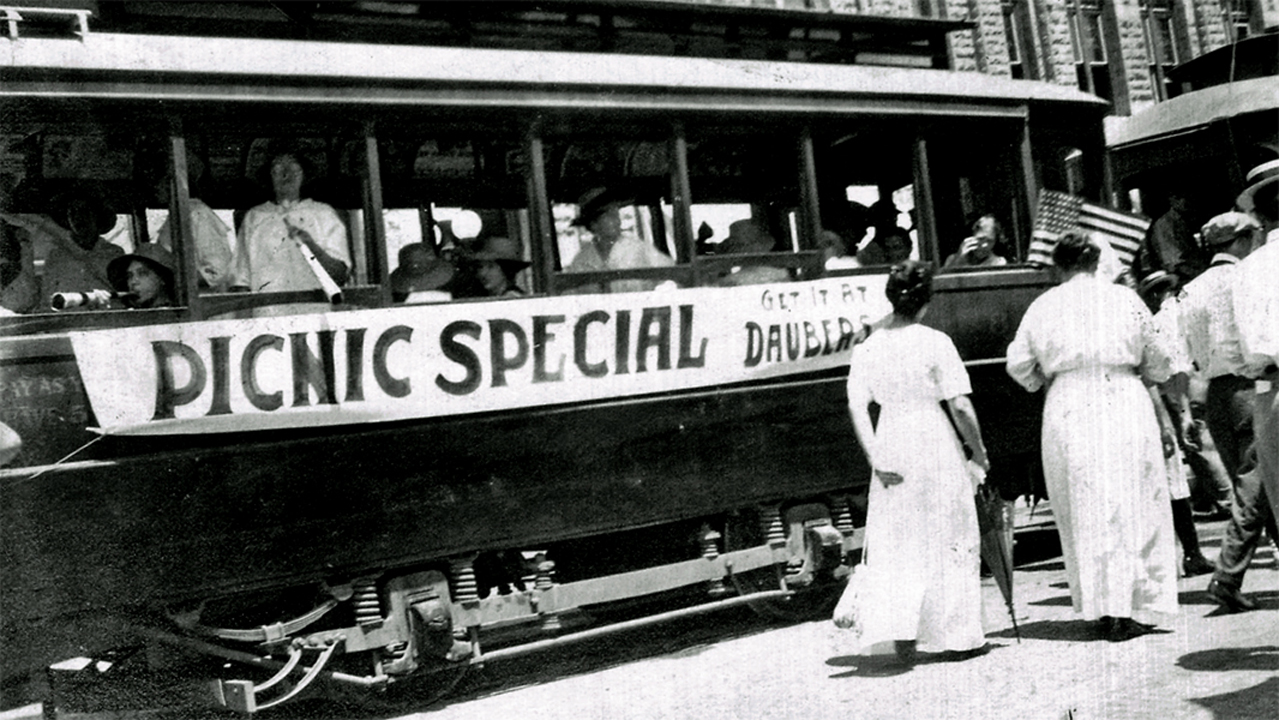 Last Updated 02/24/2022 06:17:28 PM
copyright 2019 All rights reserved.